Luxembourg to be first country to introduce free public transport
Luxembourg is set to become the first country in the world to scrap fees on all forms of public transport. Children and young people under the age of 20 already travel for free and many qualify for an annual mPass, which costs €150.
The transport policy was formulated in response to the traffic congestion being experienced in landlocked Luxembourg.
It's hoped that by 2020, all tickets for public transportation will be abolished, leaving no need for fare collection and policing of ticket purchases and a significant reduction in traffic congestion.
The small European country will lift fares for trains, trams and buses from next summer, under the ambitious new proposals by Xavier Bettel's administration.
Despite its tiny population of 110,000 people, some 400,000, including those from the bordering countries of France, Belgium and Germany commute to the capital city for work.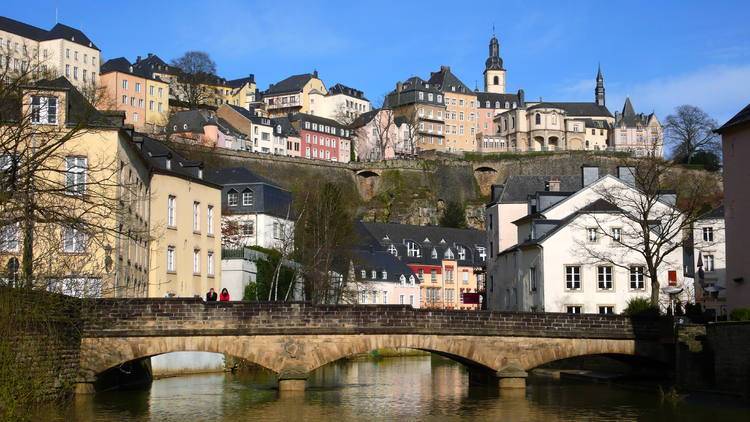 The Old Quarter is a UNESCO world heritage site
Drivers spent an average of 33 hours in traffic jams in 2016, according to a study.
Secondary school students can use free shuttles between their institution and their home.
Commuters now pay just €2 (£1.78) for up to two hours of travel, or €4 (£3.56) for a day ticket. But details of the plan still require some hashing out as there's yet to be a decision on what to do about the existing first- and second-class compartment on some trains.
The government is also considering legalising cannabis and introducing two new public holidays.
The national public transport system now costs around €1 billion ($1.13 billion) each year to operate, but only recoups around €30 million ($34 million) in fares, The Independent explained. But no other nation has eliminated fares from its entire transport network. During his election campaign, Bettel also emphasized the importance of environmental protection.
Top Stories
With Patrick Corbin signed, market heats up for Nathan Eovaldi
Known as one of the best big-game pitchers out there, Bumgarner pitched in 21 games last season, finishing with an ERA of 3.26. The White Sox were reportedly interested in then-free agent starting pitcher Patrick Corbin at the start of this offseason.
Singer Mika Singh Detained in UAE On Charges Of Harassing Woman
Bollywood singer Mika Singh has been detained in Dubai after a Brazilian girl complained that he sent her obscene messages. Mika was reportedly picked up from Bur Dubai, a historic and commercial district with many hotels, around 3 am on Thursday.
Saudi Arabia's Critics Push for Swift US Senate Action
Bob Menendez, the top Democrat on the Senate Foreign Relations Committee. The U.S. resident was critical of the Saudi regime.
'I'm so ashamed!' Offset's alleged mistress apologizes to Cardi B
She also tweeted , "How could you turn on me?" and "Fake a** news" to a fan's retweet of her alleged conversation with Offset . I guess we just grew out of love". "I'm truly sorry for forgetting my worth and not respecting your marriage".
HBO drops first teaser of Season 8
In the meantime if you need a content fix and it just won't go away you can visit JOE's dedicated Game of Thrones hub right here .
What made Michelle Obama drop the S-word
Michelle Obama has revealed Queen Elizabeth II's surprising view on royal protocol at a speaking engagement in London on Monday. Trump is a strong and independent woman who has been navigating her role as First Lady in her own way".
Teacher's Pet subject Chris Dawson arrested over murder of Lyn Dawson
On Wednesday police arrested Chris Dawson , the husband of the missing woman, and charged him with her murder. The new evidence helped police "tie pieces of the puzzle together", NSW Police Commissioner Mick Fuller said.
Samsung and Verizon Will Release a 5G Smartphone in 2019
Meanwhile, Apple will not introduce 5G-capable iPhones until 2020, according to a Bloomberg report citing anonymous sources. Qualcomm plans to unveil more details about the Snapdragon 855 at its Tech Summit conference, which is ongoing this week.
Captain Marvel Trailer Coming Today; New Poster Released
The first trailer for Avengers 4 might also finally see the light of day on 5 December, according to Cinema Blend . Disney has just released the teasers of their two prestigious projects live action "Aladdin" and "The Lion King".
Saudi crown prince gets frosty G20 welcome
Al-Qahtani began working in the royal court a decade ago, and later emerged as Crown Prince Mohammed's chief propagandist. A Central Intelligence Agency assessment released in November appeared to implicate bin Salman in Khashoggi's murder.